Frugal Ways To Revamp Your Master Bedroom
These frugal ways to revamp your master bedroom are going to make it look like you've had a complete home remodel without the extra expense. Even though we are typically the only ones who see our master bedroom, it is still nice to walk into your bedroom at night and see a beautiful and relaxing oasis. These tips will accomplish that within a limited budget.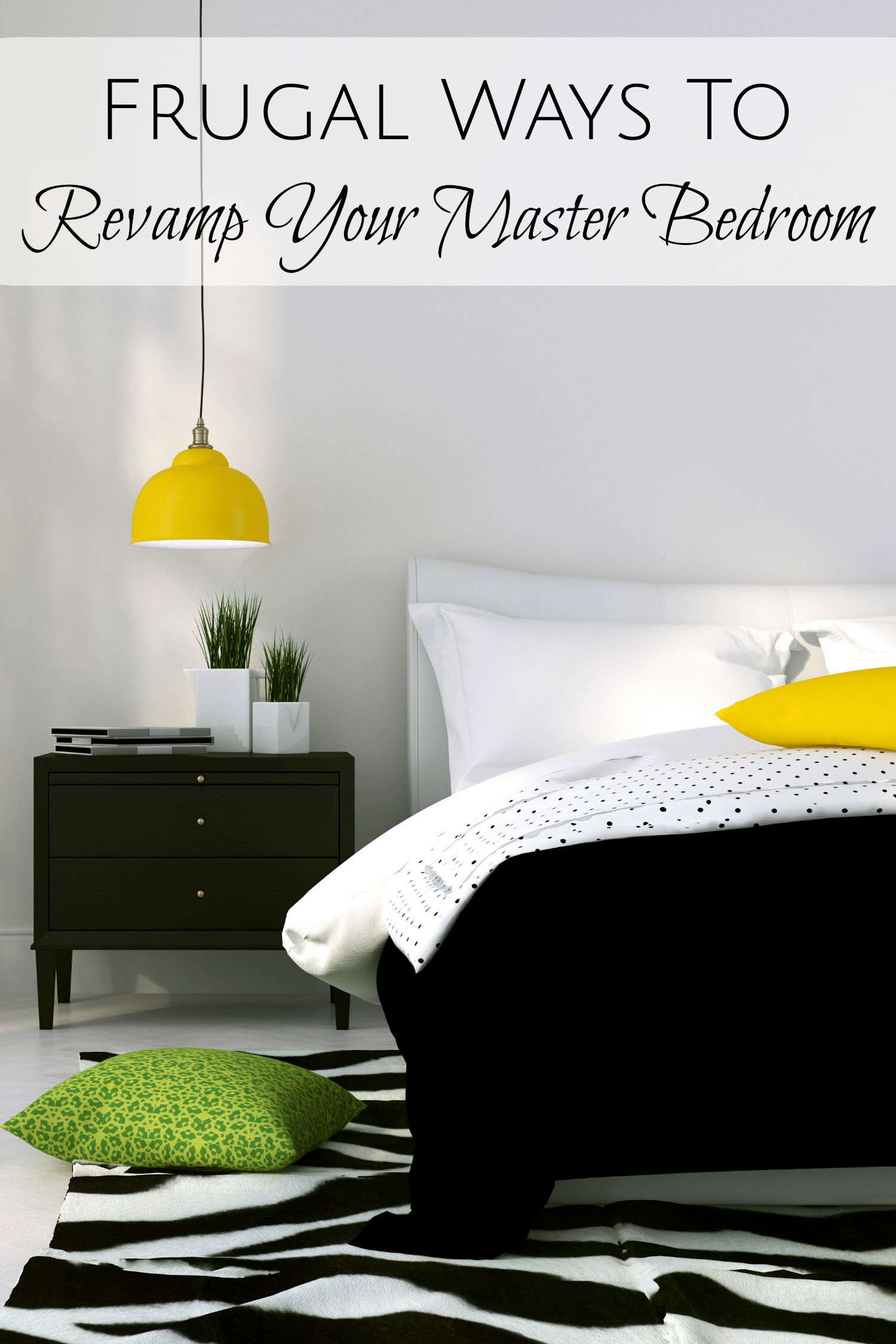 Update the paint. A fresh coat of paint can be just what you need to totally change the way a room looks. Many people embrace the statement colors that are bright on one wall, or you can simply give it a fresh crisp coat of white paint. If you feel creative, you can use some simple stencils to add a wallpaper like boarder or similar.
Add a nice crown molding. Crown molding can totally change the look of a room. This is especially true if you add it with a pop of nice color that accents the room and ceiling color. You can upgrade crown molding to a nice design for just a few dollars more overall. The average master bedroom would cost less than $200 to redo an entire room. It can drastically change how things appear.
Upcycle an old piece of furniture. If you are handy with tools and paint, a fun upcycled item can be a great addition to revamp a master bedroom. You can easily create a new step stool, nightstand, dresser or sitting area with a few hours of work and imagination.
Create a fake headboard. A piece of plywood, some pillow stuffing and fabric can turn into a quick and easy updated fake headboard mounted behind the bed. It can be customized with fabric to match your décor, bedding or colors on the wall.
Use slip covers to change the look of furniture. If you have older chairs in your bedroom you don't want to get rid of but want to update, a simple set of slip covers is a great frugal way to update the furniture without paying for new upholstery.
Rearrange the furniture. Just moving your bed, chairs and even dresser or chest of drawers to a different location in the room can totally change the appearance of a room. Consider new way to arrange your room to make things more convenient, spacious and comfortable.
Invest in new bedding. Nothing revamps your master bedroom like fun new bedding. You can easily grab something new on sale and add extra things like a few throw pillows to match, or simple curtains in the same pattern or color. A $100 bedding and curtain change can really change the way your room feels.
Change outlets, lights or hardware. Things like cabinet hardware, outlet covers or even a new lamp or ceiling fan are also excellent and often inexpensive things to change out in just a few minutes on your own.
These frugal ways to revamp your master bedroom are easy for anyone to accomplish. Even if your budget is small, you can add at least one of these things to your master bedroom to make it feel like a fresh and new room. Remodeling doesn't always include busting down walls. It can be fun simple things that make a room and home look and feel fresh and new.