How to Celebrate National Splurge Day
June 18th marks National Splurge Day, a day where we as Americans are encouraged to pull out our cash and splurge on ourselves. The idea of splurging on ourselves is a lovely one, but what if splurging just isn't in your budget? You can still make yourself feel special and enjoy this day by following the tips below. Take a look at how to celebrate National Splurge Day while still maintaining a budget. It is easier than you may think!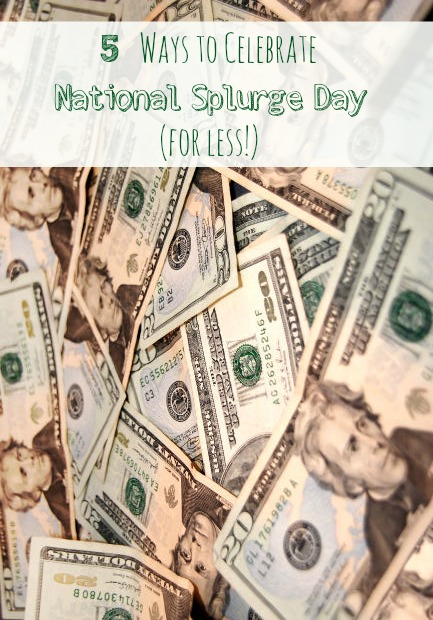 1. Set a little cash aside. In the days leading up to National Splurge Day, set aside a dollar amount just for this day. Sacrifice something such as your daily coffee or movie rental to save a little cash. Then, use that saved up cash for your splurge item.
2. Check out Living Social or Groupon. Give www.groupon.com a browse or www.livingsocial.com a look to see what deals you can find. You can often score spa deals for up to 50% off. This is a great way to feel pampered and like you have splurged but for less.
3. Splurge in small amounts. You may not be able to afford a pound of gourmet cheese or chocolate, but why not make small splurges instead? Buy sample sizes of these items so you can still get the chance to enjoy them but in smaller, less expensive amounts.
4. Get the family involved. Decide as a family to make one splurge on yourselves collectively. Instead of each of you buying something, choose one item that everyone in the family can enjoy. This may be a new game, a new DVD, or a dinner out.
5. Make it count. While this is a day to splurge, try to splurge on something that you can get use out of. While a manicure may seem nice, it will chipping in a few days. Instead, spend that $25 on something such as manicure tools for yourself so you can do your own nails at home time and time again.
See how simple it can be to still enjoy National Splurge Day while keeping your finances in check? Give these tips a try and see what a fun holiday this can be to celebrate!