3 Tips on How to Be a Good Client
Working with a realtor is a business relationship that requires proper business etiquette. But it is also a somewhat personal relationship as a realtor is privy to information about one's finances, preferences, and other information not shared in other business settings. Due to the wider boundaries, it is essential that the client do his or her best to communicate effectively.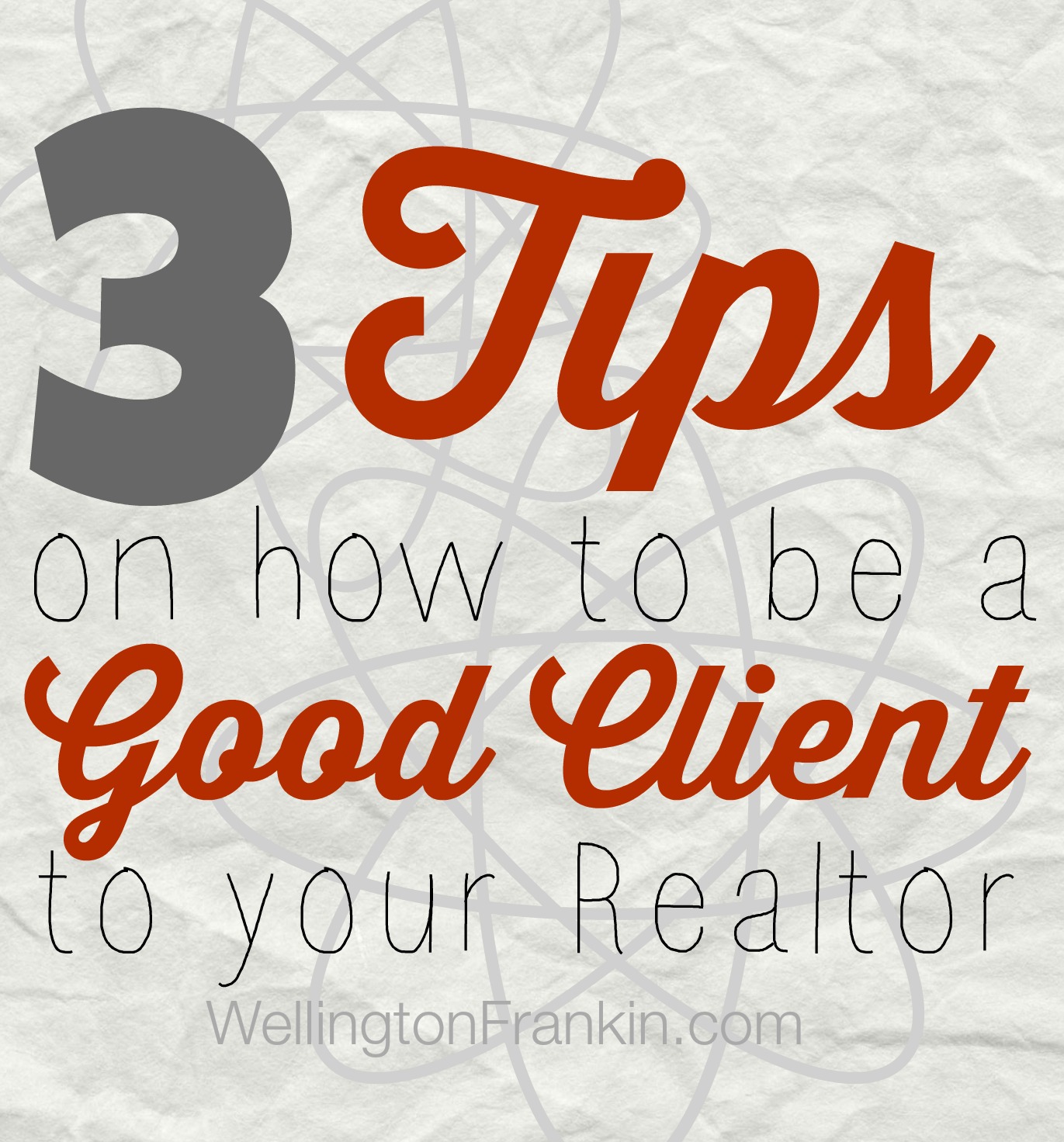 Here are three tips for being that ideal client:

Speak up. Ask questions. State expectations. Discuss what is necessary to make the sale as smooth a transaction as possible. All clients are different and have different needs, so be sure to convey those individual needs to the realtor. Put needs in writing if possible, to help clarify expectations and goals.

Listen well. It is easy to make assumptions about how a sale is progressing or what will happen next. Avoid doing this by listening carefully to the realtor who will map out the process, describe what is necessary, and manage the transaction. After all, that is why realtors are hired. Let the realtor navigate the process; taking notes is suggested.

Follow up. When asked to do something or provide some type of information or paperwork, do so in a prompt fashion. The realtor is working to sell (or buy) the home in the shortest amount of time for the highest (or lowest) price possible. Any requests are for this purpose. Now is the time to trust the decision to hire a specific realtor and trust his or her information and requests.
Real estate agents are in the business of transactions—the buying and selling of property—but it is the human side of the business that is usually the most enjoyable and fulfilling for an agent. This means a realtor is prepared to communicate and educate buyers and sellers on the process as offer emotional support and encouragement during a major life transition for a client.